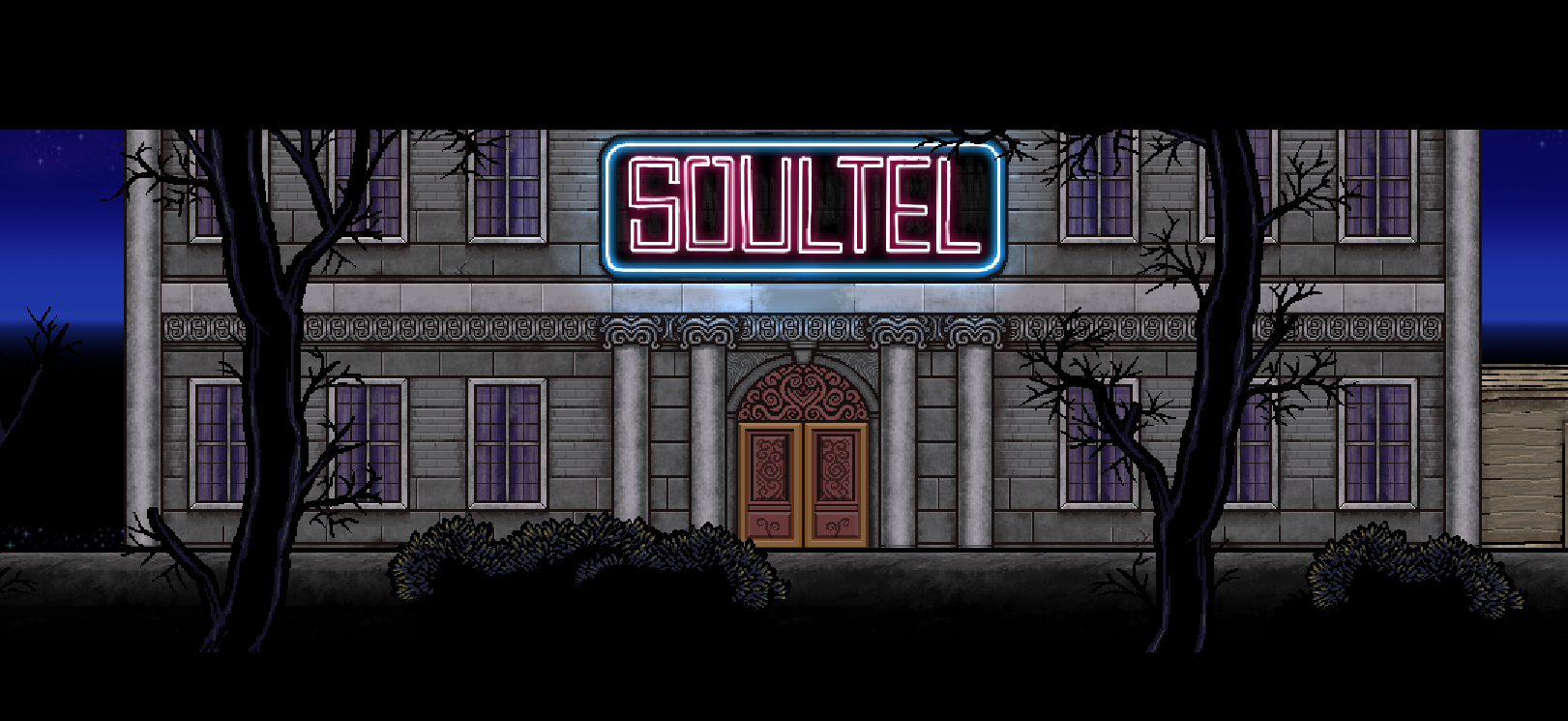 Soultel
Adrift over endless dark seas, a young man spies faint light on the horizon. Approaching slowly closer, an island takes shape. A strange and beckoning hotel looms at it's peak. The hotel's latest guest has finally arrived.
Soultel was my take on a 'walking simulator', with some mild platforming. It was an ambitious undertaking for myself, and while I fell short on my goals for the project, I present this to you as a proof of concept. Be aware that the game in it's current state is fairly broken.
The art was truly a labour of love. At some point if I'm able, I would love to explore this idea further.
My handle on twitter is @LumpyTouch. I post primarily pixel art.
I also have a game dev art stream which I do 5 days a week. Come check it out! www.twitch.tv/lumpytouch
Credits:
Music and art by myself.
Title Screen and Ending Screens are by Sketchuu.

Plugin credit goes to: Galv, Yanfly, Victor, SumRndmDde (http://sumrndm.site/), Tyruswoo. Dekita (www.dekyde.com) Mr. Trivel, FD Suprema